Getting roof repairs before summer follows much the same rhetoric as other home repairs, such as furnace maintenance or painting activities. This means that there is even more credence to the popularity of spring cleaning as it really requires a holistic approach to be effective.

However, roof repairs in Calgary are what is being discussed, and it is relevant to explain the rationale behind performing them in springtime, before summer. Other than the obvious benefit of lumping roof repairs in with your other seasonal chores and tasks, there is a multitude of great reasons for springtime, including:

Avoid the Summer Rush of Roof Repairs
Summer is the ideal time for roof repairs in Calgary because of the hot weather. As an example, shingles need to dry and adhere to each other, which the hot summer sun helps. This will ensure they provide an optimal barrier for rainy periods and the snowy winter months. However, once spring in Calgary has reached a certain time, it is unlikely that we will continue to see rain or snow.

Therefore, April or May are also great spring months to perform roof repairs, however, with this added benefit. You will avoid the rush of roof repairs. In general, roofing companies in Calgary will attempt to book their work for summer for the reasons described above, but if you get a jump on the booking and work contract you will be able to avoid all of the scheduling conflicts that crop up in summer.

This means that while everyone else is waiting to get their roof repairs, you can spend your summer soaking up the sun and vacationing in style, rather than waiting for the roof repair person to finish their work.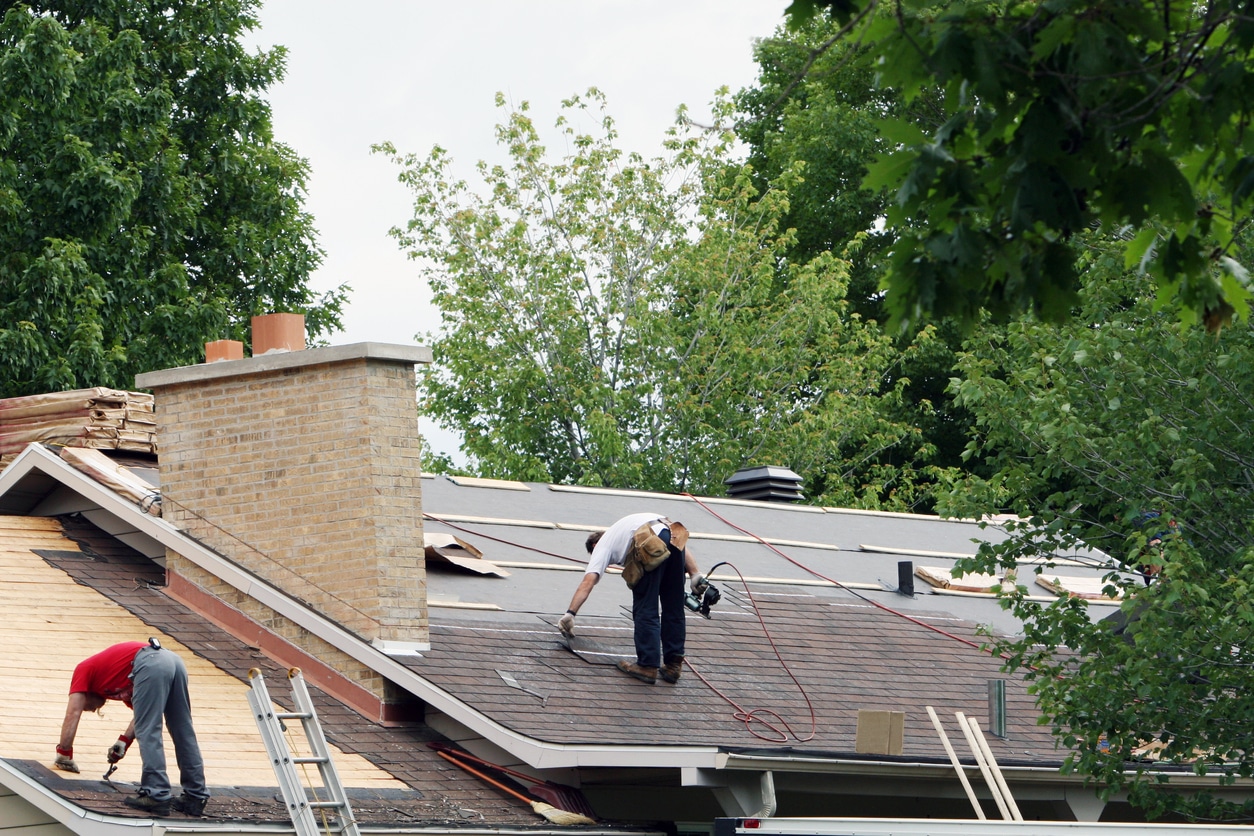 Beat the Heat with Spring Roof Repairs
Roof technology continues to evolve alongside all of our modern comforts, and one of the ways it has evolved is its heat absorption. When conducting roof repairs in Calgary, or roof replacements, there is a good chance that you will be able to install less heat-absorptive materials which will reduce the amount of heat that gets pulled into your home.

Not only will this provide you a much more comfortable living situation (especially in these times where we are spending so much time inside) but it will also typically combine with the newness of said materials, meaning your roof will be even more durable and resilient to Mother Nature's temperament.

So, with the knowledge of the benefits currently proffered to you, there should be no reason for you not to consider getting roof repairs in the spring, before summer's warm and wonderful months come upon us.

At City Roofing and Exteriors, we take pride in our work and by serving Calgarians. We work hard to assist our customers in providing proper roofing systems to meet your budget and needs. We guarantee that you will be satisfied with our work, give us a call at (403) 608-9933 or email us at [email protected].