Calgary winters are beautiful, but they can wreak havoc on your home's roof. Luckily, it doesn't take a professional to inspect a roof for damage. You can perform your roof inspection with just a ladder and some time. Keep in mind, if you find or suspect damage, you should call a Calgary roofing company as quickly as possible.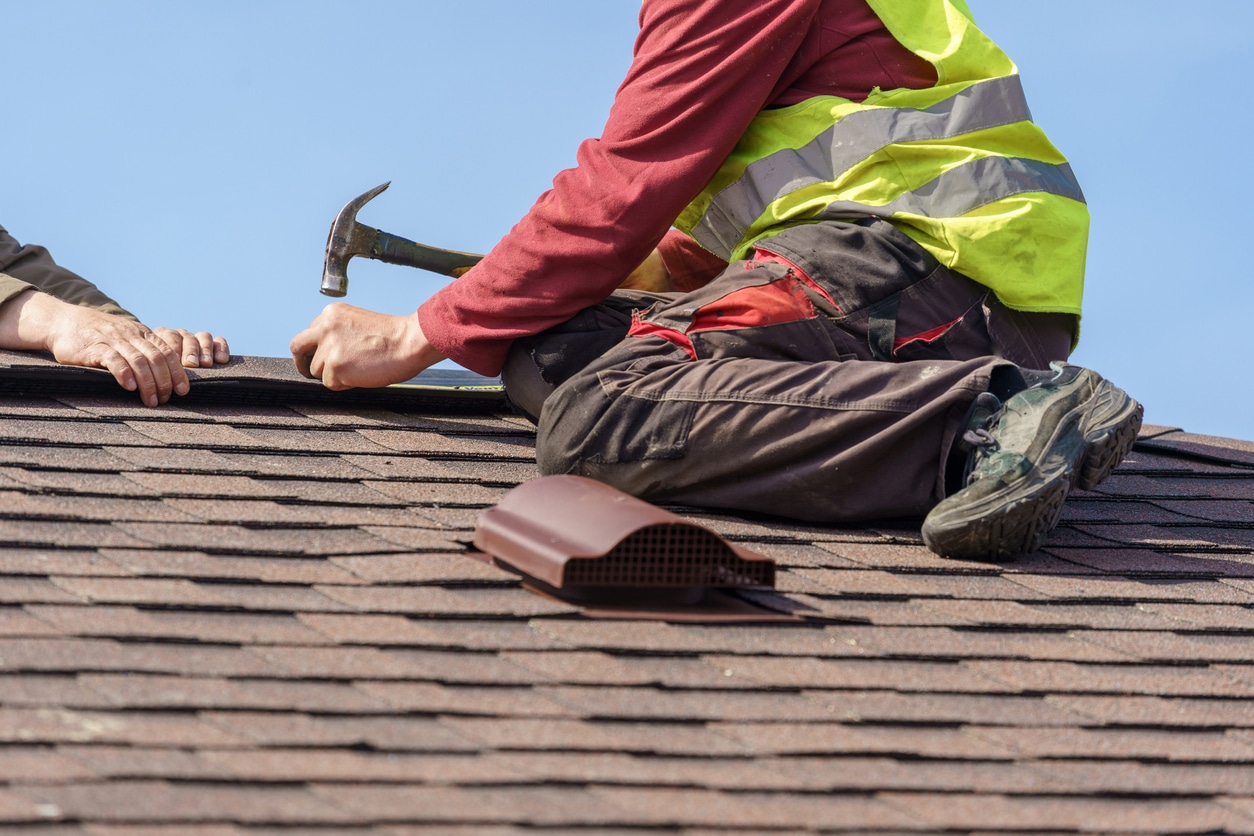 Perform a shingle inspection on your Calgary Roof
You don't need a ladder to spot shingle damage. If you can get a good look at your roof you should be able to spot loose or curled shingles. Even from a distance, you should be able to see missing shingles and any spots that look like they may not be held securely in place. Cracks may also be apparent. You may be tempted to climb to the roof to test for loose shingles, but this is a mistake. Pulling or tugging at shingles can cause secure ones to loosen, which will then necessitate a call to a professional roofer.

Look at gutters on your Calgary roofing
An important part of your Calgary roofing inspection is checking the gutters. During winter, gutters can become filled with dirt, debris, leaves and branches. All of these items need to be removed to determine if gutters have been damaged in any way. The easiest way to do this is to use a power washer to clean the gutters, and then run a garden hose to let a stream of water continue to flow through. Follow this by checking to see if there are any spots where water is leaking or flowing over the side of the gutter. If you do not have access to a power washer, you can still use a standard garden hose for cleaning the gutters, but it will take longer and may not be as thorough. A Calgary roofer may be able to perform this check for you with their professional equipment.

Inspect the home's interior to check the underside of your Calgary roof
The interior of the home can tell you nearly as much about the health of the roof as the exterior. The first and most obvious issue is water stains. These yellow or rust color stains appear on top level ceilings when water has been allowed to seep in. A water stain is not necessarily a sign of a significant problem, but it should be checked by a professional just in case. If you have an attic or any dormers, you should check those as well. If you notice cracks or moisture call a roofing company to do a more exhaustive inspection for you.

At City Roofing and Exteriors, we take pride in our work and by serving Calgarians. We work hard to assist our customers in providing proper roofing systems to meet your budget and needs. We guarantee that you will be satisfied with our work, give us a call at (403) 608-9933 or email us at [email protected].