The construction of flat roofing in Calgary is not limited to one type. On the contrary, homeowners can choose a few options based on the material. Like all materials, these flat roofing materials come with advantages and drawbacks. Learn what these flat roof systems offer and see which one best suits your needs.
The Available Types of Flat Roofing in Calgary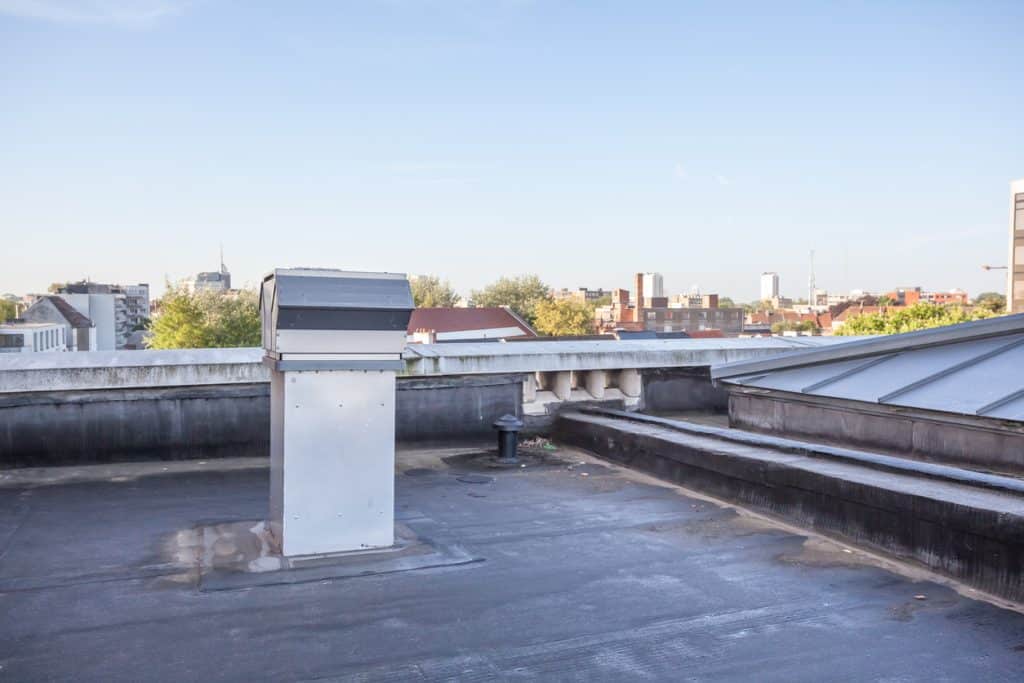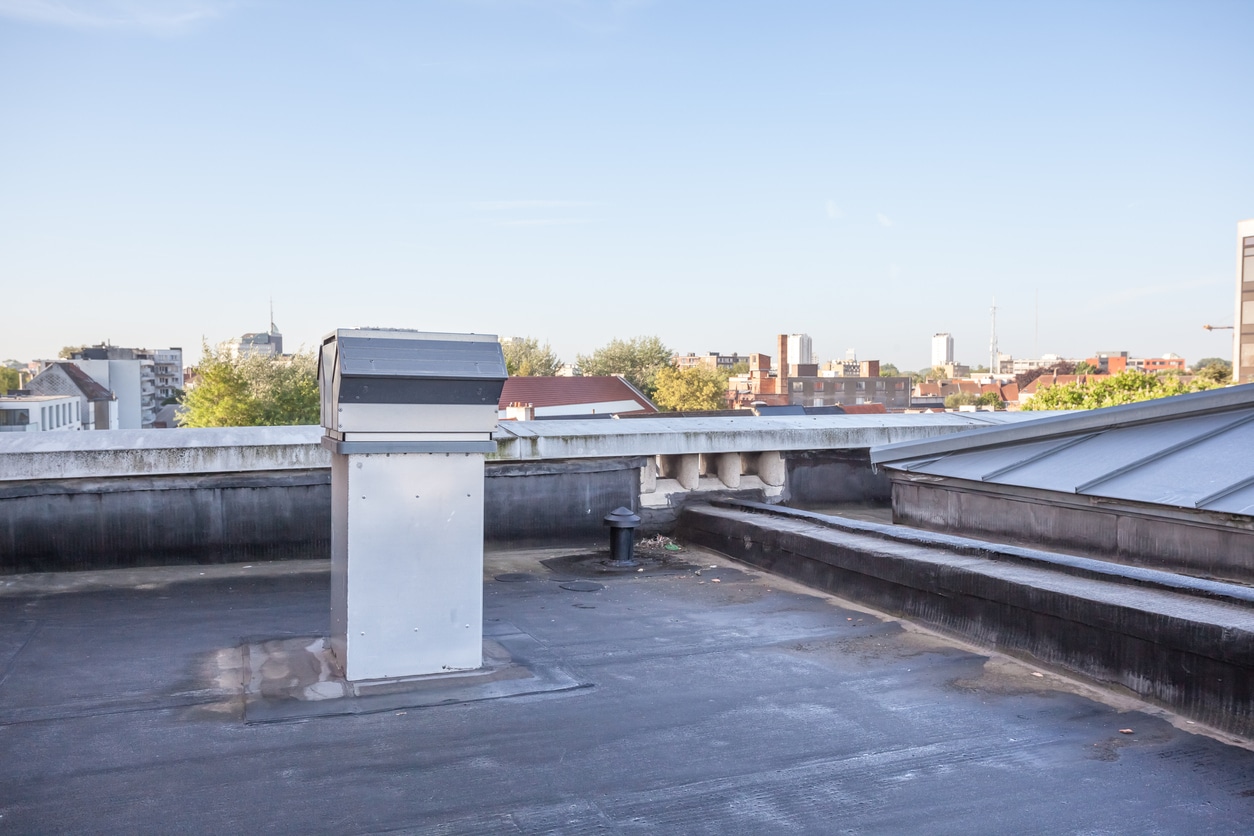 Rubber Membrane Roof (EPDM)
A rubber membrane roof (EPDM) is a popular material for many with flat roofing in Calgary. Based on its makeup, many gravitate toward it for plenty of good reasons.
Firstly, its rubber material is great for durability. Are you worried about damage from sunlight? EPDM has you covered with that, along with so much more. In Calgary, the weather can be all over the place – no matter what season. EPDM makes a good choice for material since it is waterproof and can handle whatever temperature and weather conditions.
Along with that, its durability contributes to having a long lifespan – approximately last for 40-50 years without needing much maintenance. Not only that, but EPDM provides various colours you can put on your flat roof. However, the downside to having such options is that it will cost you more. EPDM is a bit pricier than the other materials soon to be covered.
Built-Up Roof (BUR)
Another common flat roof material would be a Built-Up Roof (BUR). BUR is your typical hot-tar-and-gravel roof built from three or more plies of waterproof material. Its unique composition from multiple layers of different materials includes reinforced bitumen and fabric before putting a final stone or gravel layer on top.
From how many materials are put together, BUR is more durable and has a longer lifespan – which can last around 60 years! However, BUR doesn't mean it's not without its drawbacks. If the colour of your flat roof is important, you will find yourself limited in options. Also, the layer in BUR with stone or gravel can prove to be an issue during particularly high winds.
Speaking of the material, since there is so much, the cost of BUR can be quite expensive.
Modified Bitumen Roof (MBR)
Consider this flat roof material BUR's cousin as they share similarities but have key distinctions that set them apart. A Modified Bitumen Roof (MBR) is a system that's asphalt-based with a five-layer combination of roofing components. These include materials such as co-polymer reinforced with polyester or fibreglass.
From such a composition, they provide plenty of benefits. From the asphalt, it helps create thermal resistance that helps keep your roof's temperature regulated. In turn, it can help reduce the costs of your energy bill. Furthermore, it is fairly durable since it does provide good weather resistance as it's a waterproofing material.
However, the issue with MBR is its torch-down application, which can pose a fire hazard. Also, there are limits to its durability since it's not as scuff- or tear-resistant as rubber-membrane roofs. This material has a good balance of pros and cons, so it's why the price of these isn't too high nor too cheap.
City Roofing & Exteriors consistently takes pride in serving Calgarians. At City Roofing, we understand the importance of customer satisfaction. We put safety, quality work and on-time delivery as our top priority. We work hard to assist our customers in providing proper roofing systems to meet their budgets and needs. We offer completed roofing services in Calgary and areas on both residential and commercial projects. We guarantee that you will be satisfied with our work and recommend City Roofing as your roofing consultant and contractor. Give us a call at 403-608-9933 or send an email to [email protected].