As a first-time homeowner, it can often feel as though you are constantly working to keep up with your house. Without a landlord to manage the day-to-day maintenance and major renovation projects, it can be tricky determining which areas of your home need attention.
Your roof is an incredibly important element of your home that may require some love while in your possession. Fortunately, your roofing system makes it easy to know when a Calgary roof replacement is needed.
Let's explore some of the signs that your roof needs to be replaced.
4 Signs That You Need A Roof Replacement
Curling Shingles
The majority of residential properties have asphalt shingles, so this sign will likely apply to your home. If you notice that your shingles have begun to curl upwards off your roof and no longer lie flush with the surface, then this is one of the most reliable signs that your roof is showing signs of its age.
Curling shingles can be a problem in that they are no longer as effective at protecting your home against water and moisture damage. Shingles generally overlap each other, ensuring there is no weak spot for water to seep through. However, curling opens up gaps and creates more vulnerable places in your roofing system.
If you notice that your shingles are cracking as well, it's best to contact a roofing company sooner rather than later.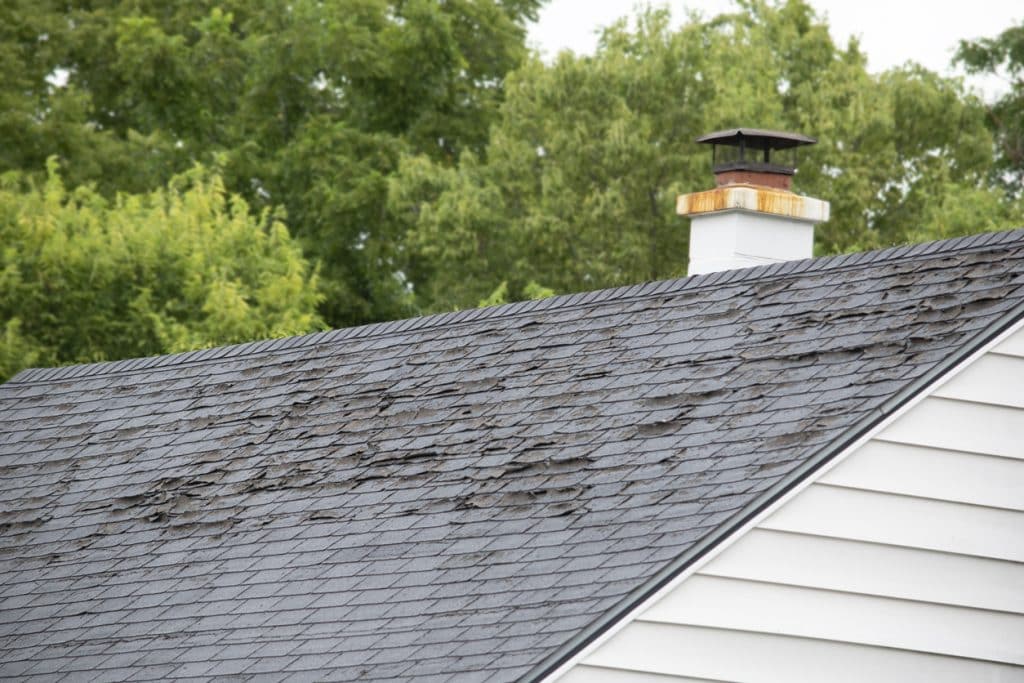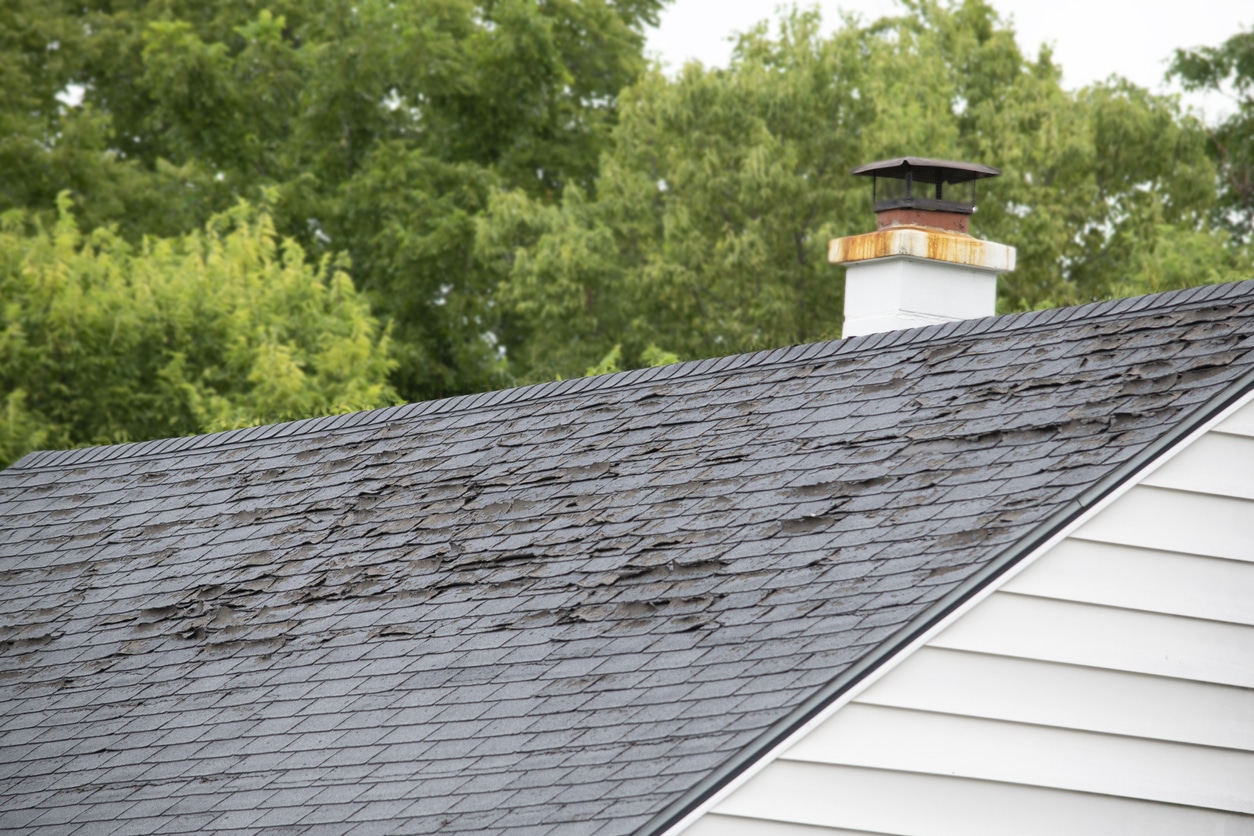 Granules in the Eavestrough
If you notice that specks of your asphalt shingles are accumulating in your eavestroughs, this is another indication that your roof is getting old. Asphalt shingles are generally quite durable. However, as they begin to age, any impacts they withstand start to take a toll, causing the material to slowly rub off.
Emerging Greenery
If plants such as small shoots or moss have begun to make a home on your roof, then it's safe to say that you're in need of a Calgary roof replacement. This greenery is a sign that there is excess moisture existing on your roofing system, which can compromise your home's integrity and structural soundness.
Missing Shingles
Missing shingles may be an indicator of needing a new roof, or you may be able to get away with a simple repair. If a particularly nasty storm was able to blow off a couple of shingles, it's likely that your roof is still in good condition and can essentially be patched. If there are sections of shingles that have slowly gone missing over time, then a roof replacement may be in your future.

At City Roofing and Exteriors, we take pride in our work and by serving Calgarians. We work hard to assist our customers in providing proper roofing systems to meet your budget and needs. We guarantee that you will be satisfied with our work. Give us a call at (403) 608-9933 or email us at [email protected].