Flat roofs are a common choice for many commercial and even residential properties. The advantages that come with a flat roof make it a valuable investment for any property owner. These benefits include:
Cost-effective (both due to easy maintenance and low-cost installation)
Quicker installation process (the lack of materials required makes the roof and installation process significantly cheaper than sloped roofs)
Increase in useable outdoor space (the top can be used for storage or other activities)
Simple & accessible maintenance (cleaning and maintenance of the roof, gutters, sidings and roof ventilation systems are also more accessible)
But which material is best for a flat roof? What option is going to be the best in the long-run? We take a look at five of the most common flat roofing materials available for purchase.
5 Of The Best Flat Roofing Materials in Calgary
PVC Roofing
PVC roofing is referred to as the best material for flat commercial roofing in Calgary. While it is more expensive than the standard single-ply option, it does offer a range of benefits that dwarf the competition, including:
Resistant to impact damage and the cracking
Low-level of maintenance compared to other flat roofs
Stronger membrane meaning long-term durability
Range of colour options that can be aesthetically appealing
TPO
A trendy choice for roofing in Calgary. TPO is considered an inexpensive option, as the materials are not as strong as PVC, but it still lasts between 10 to 20 years. The real benefit is that it requires minimal maintenance and has seams that are welded that prevent leaks occurring during heavy rain or snow days.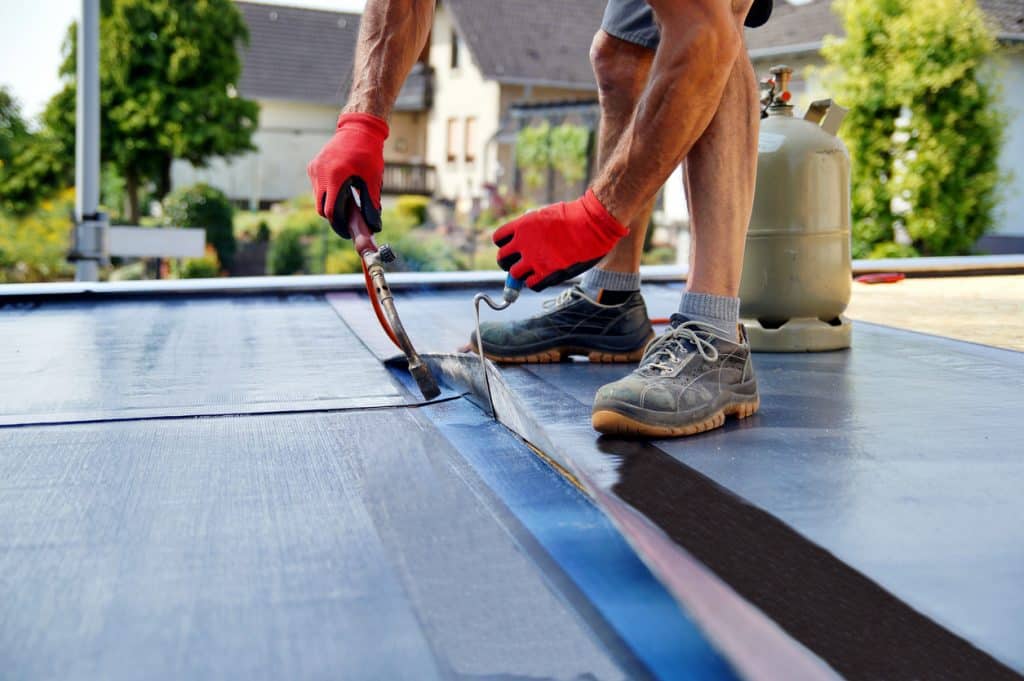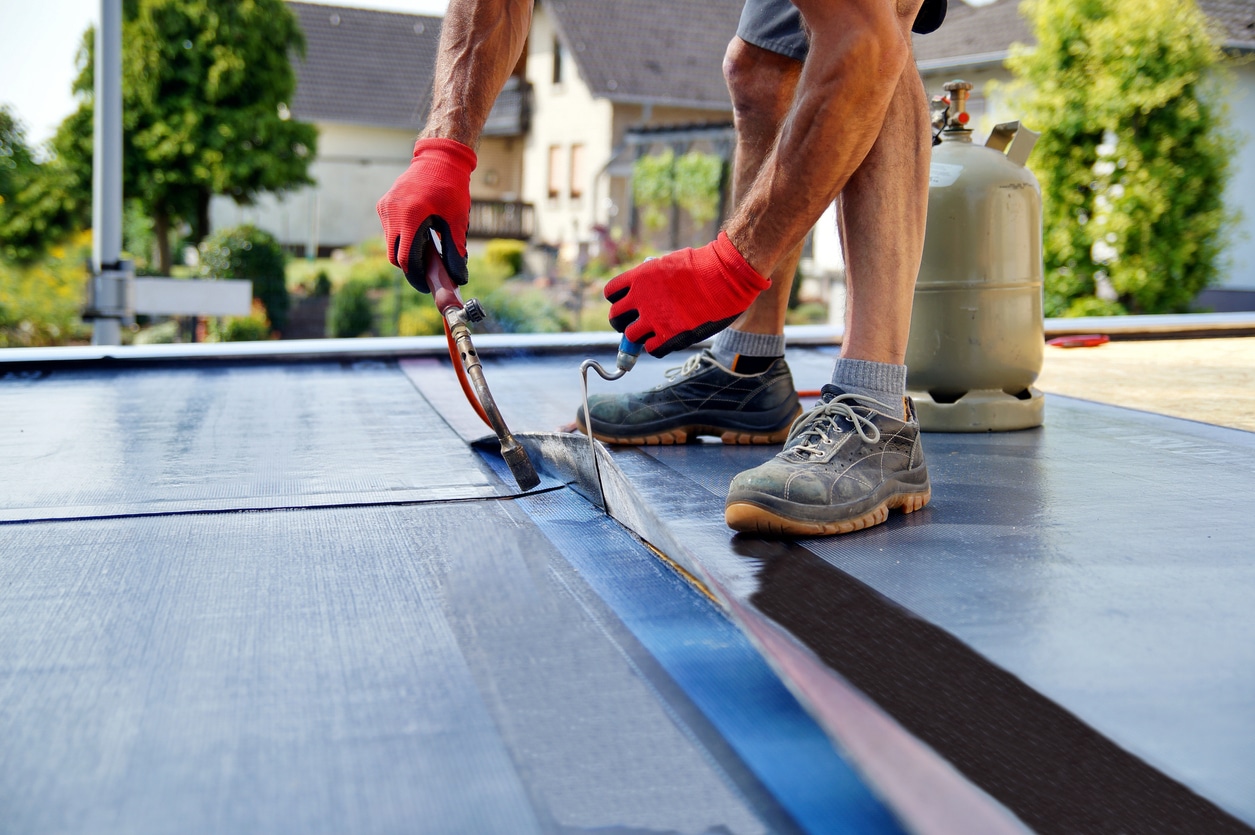 Built-Up Roof (BUR)
This is known as the typically "hot-tar and gravel roof" built from layers of waterproof material alternated with hot tar and ballasted by a layer of smooth river stone. On paper, it might not sound appealing, but the benefits include being extremely fire resistant and the cheapest of the four roof varieties.
Modified Bitumen Roof
MB flat roofs are considered a viable alternative for many flat roofs due to their mineral-based wear surface. The installation is much cheaper, as the newer "peel-and-stick" material can be installed by homeowners, reducing a roof replacement cost. It's also lighter in colour, resulting in reflecting heat and reducing energy bills. The price is right down the middle.
Rubber Roofs
Rubber roofs, also known as Euroshield roofs or EPDM (short for ethylene propylene diene monomer), are made of, you guessed it, rubber. Engineered to resist damage from sunlight, hail and storms, rubber roofs can be mechanically anchored with fasteners, ballasted with stone, or glued. It's also lightweight, and maintenance is simple.
These are the four most common types of flat roofing. Finding which one works best for your roof replacement or commercial property will depend on your budget, time and commitment to maintenance.
At City Roofing and Exteriors, we take pride in our work and by serving Calgarians. We work hard to assist our customers in providing proper roofing systems to meet your budget and needs. We guarantee that you will be satisfied with our work, give us a call at (403) 608-9933 or email us at [email protected].