There are many reasons why you'd go with a flat roof instead of a pitched roof. You may want to use the roof as additional outdoor space. You may feel like it better fits the look of your home. The climate you live in may not necessarily require a pitched roof.
Whatever your reason is, here are the steps you'll need to take to build a flat roof.
Five Step Process For Flat Roofing in Calgary 
Step 1)
First, you want to frame the roof. Even flat roofs do have a slight angle on them to prevent water from building up. These inclines are designed to draw water into drainage pipes to prevent the roof from flooding when it rains.
Step 2)
Next, add the foundational layer that will support the roof. This is the layer that will help form the structure of your flat roof. The material should be durable and allow for some contraction to adapt to the changing of the weather.
Step 3)
Third, you will want to install the underlayment. This is a waterproof barrier that will be installed above the foundational layer. You need this layer to prevent water from seeping into the skeleton of your roof. There are many different types of materials you can go with. You may want to talk to a company that specializes in flat roofing in Calgary for help with choosing the right material.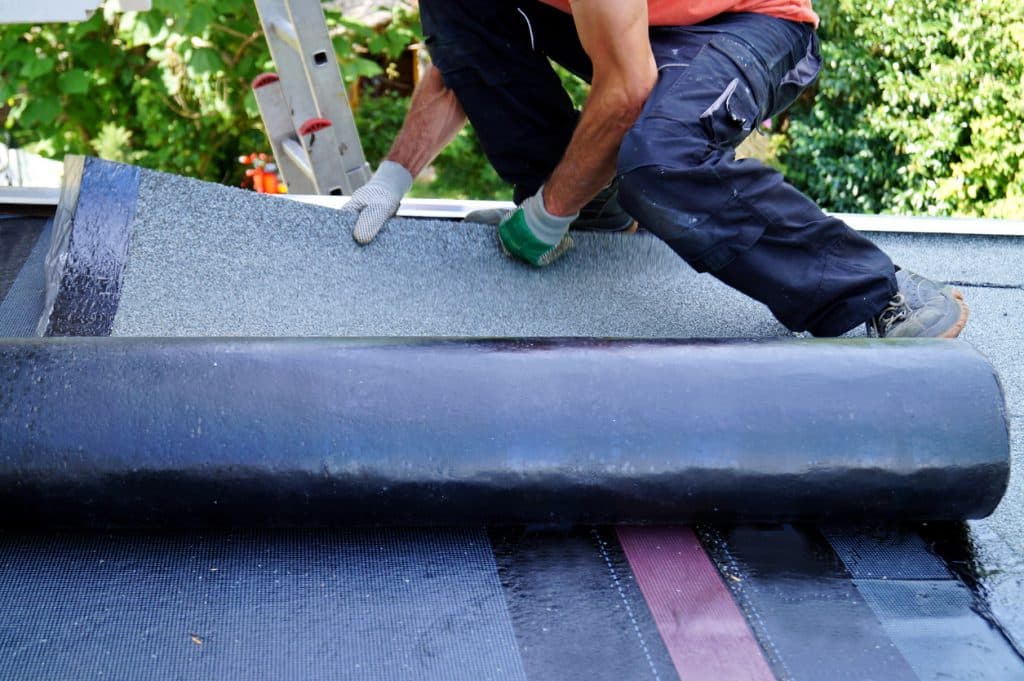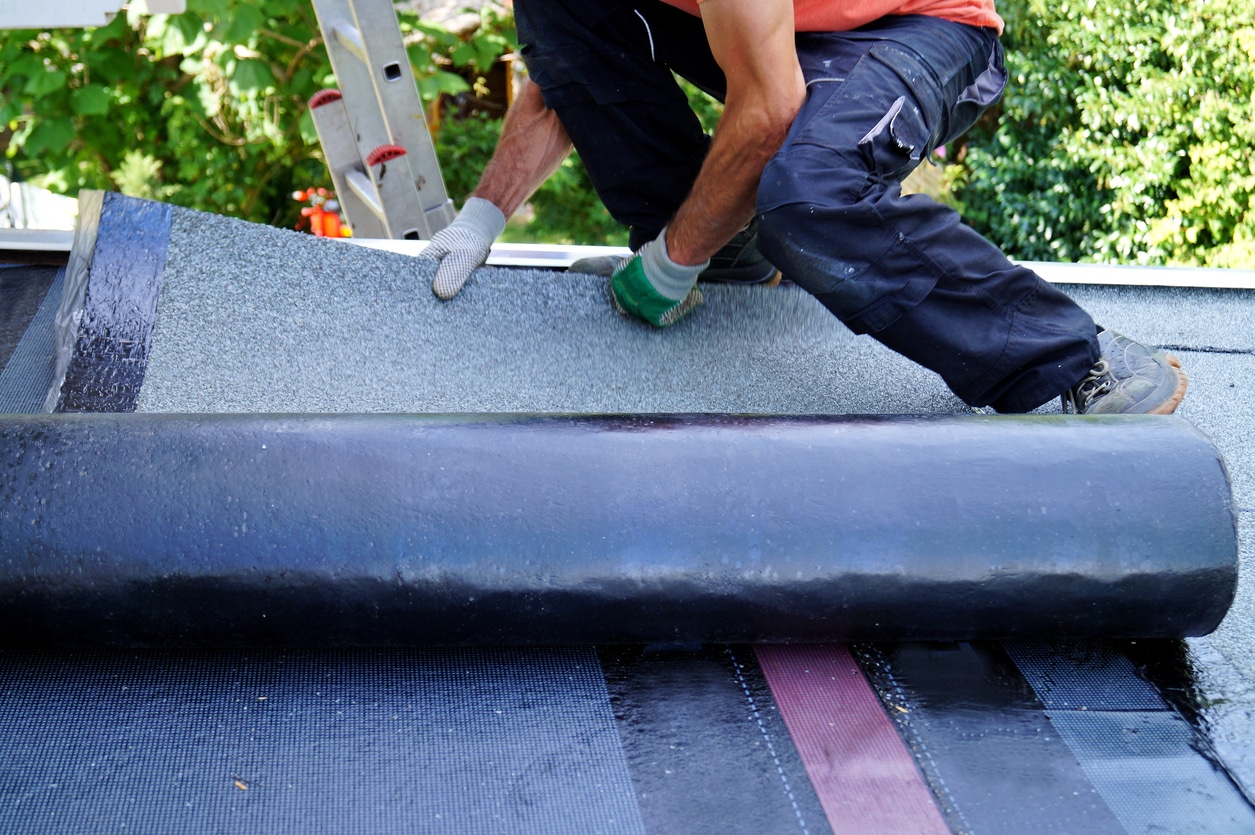 Step 4)
Next, add further protection by dryfitting the roof. This can be a protective rubber layer that goes on top of the underlayment. You'll want to install this layer for additional protection from moisture. Dryfitting is an add-on solution to ensuring your flat roof stays dry.
Step 5)
Finally, add the necessary drainage. The big thing you need to avoid is rainfall building up water on your flat roof. In many cases, one drain will not be enough to quickly get rid of the water. That's why you will want multiple drains and drain pipes to quickly remove the excess rainwater.
Because building your own flat roof is complicated, it's always a good idea to reach out to a company that specializes in flat roofing in Calgary.
**Please note that City Roofing & Exteriors is not responsible for any flat roofing DIY projects. This blog is merely a guide only, to provide insight into the process*
At City Roofing and Exteriors, we take pride in our work and by serving Calgarians. We work hard to assist our customers in providing proper roofing systems to meet your budget and needs. We guarantee that you will be satisfied with our work, give us a call at (403) 608-9933.