Maintaining the roof of any home or commercial property is incredibly important to the integrity of the building. Not only does it keep warm air from escaping the home in the winter, but it also protects against the elements and pesky critters from entering the building. When you notice the shingles on your property have begun to curl or crack, taking that first step of contacting a roofing company is a smart one.
But while roof repairs in Calgary are vital to the structure of your home, they can admittedly be a bit distracting to your daily lives. Planning ahead for your reshingling can allow you to find alternative places to work or hang out during the day if needed. So how long exactly might it take to reshingle a roof? Let's take a look.
The Amount Of Time It Takes To Reshingle A Roof
Variables
There are several variables that can impact how long it takes to reshingle a roof. Roof repairs cannot be rushed, so the following will influence the rate at which the reshingling can be accomplished.
Weather
Naturally, a perfectly sunny day is the ideal weather for reshingling roofs. However, Alberta weather is fickle, so we don't always luck out. Rain can slow or even halt the process altogether, while snow prevents the reshingling from starting altogether.
House Size
The larger the home or property, the longer the project will take. A smaller, one-storey home may be able to be accomplished in a day, but if you have a larger, two-storey home, be prepared to tack on a few extra days.
Shingle Materials
The type of shingle material you select can also impact the amount of time it takes to install it. Some are heavier and more complicated to install than others, and the type of underlayment required may differ between materials as well.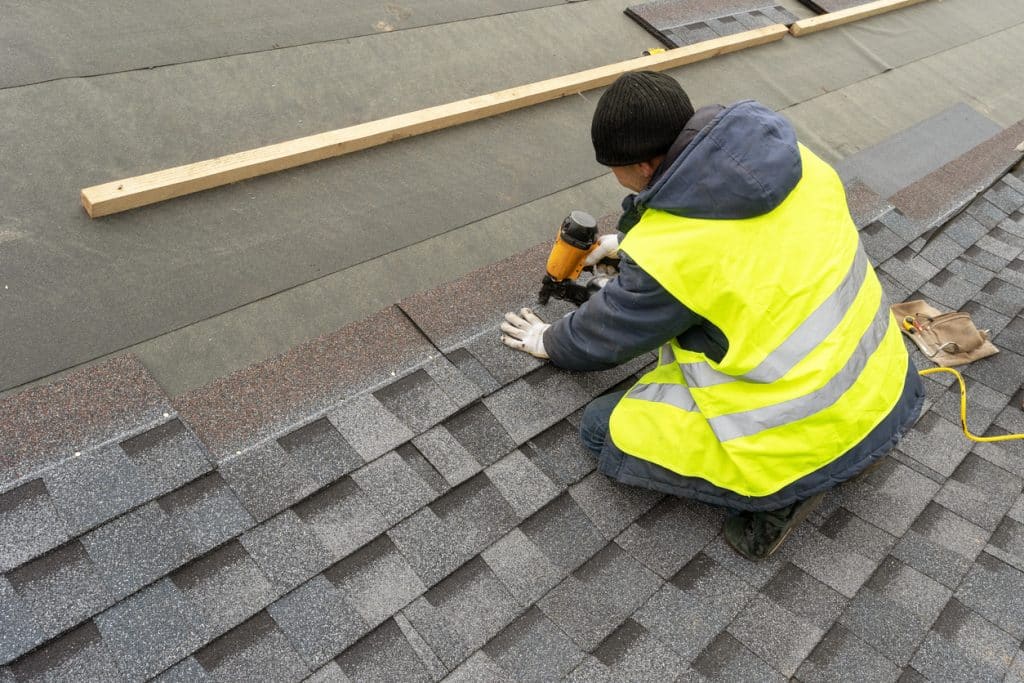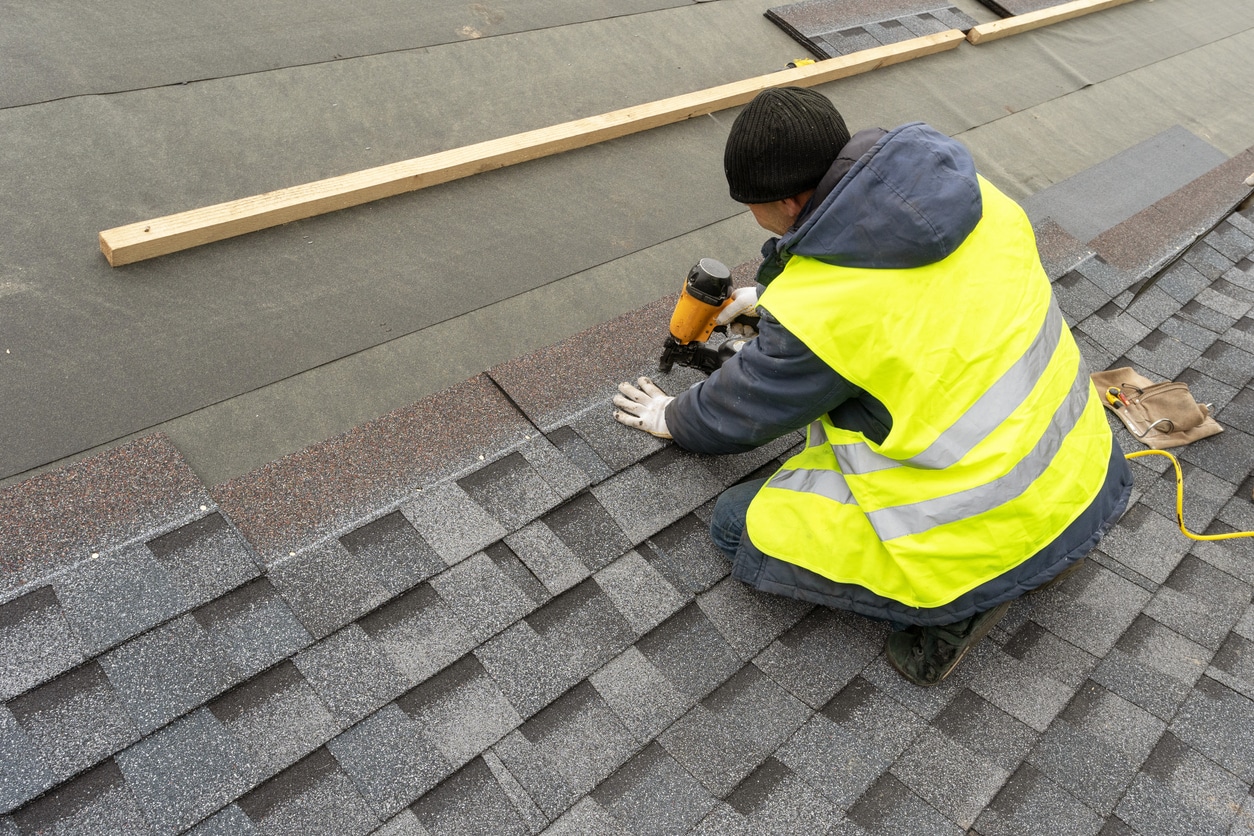 Estimated Timeframe
If all the conditions are perfect, then an estimated timeframe for a roofing repair in Calgary is as follows:
Asphalt Shingles: 1-3 days
Wooden Shingles: 3-4 days
Slate Shingles: 6-7 days
Concrete Shingles: 8-9 days
Ultimately, when it comes time to book your reshingling, your contractor will provide you with a more accurate quote, allowing you to have a better understanding of how long the project will take.
At City Roofing and Exteriors, we take pride in our work and by serving Calgarians. We work hard to assist our customers in providing proper roofing systems to meet your budget and needs. We guarantee that you will be satisfied with our work. Give us a call at (403) 608-9933 or email us at [email protected].