When you begin to notice unexplained cases of mould, water stains, condensation, or even leaks, you know it's time to replace your flat roof. While the varying types of flat roofs may be similar in appearance, they each have their own pros and cons.
Let's take a look at some of the types of flat roofs available to you and how they can work to protect your property.
3 Types of Flat Roofs
Built-up Roof (BUR)
This is the traditional hot tar and gravel roof that is comprised of three (sometimes more) plies of waterproof material, which alternate with hot tar. While they once used tar paper, it's more common to find roofing companies using more advanced materials, such as fibreglass membranes.
The most attractive fact about this particular flat roof is that it is generally the least expensive option. Gravel is also fire-resistant, which is an added bonus.
On the other hand, this is a rather heavy material that is smelly and messy to install. Therefore, it's recommended a professional is hired to install the roof and that the building not be occupied during the installation.
Modified Bitumen Roof
This is a single-ply roof that has a mineral-based surface. During installation, modified bitumen roofing is rolled out and then heated with a torch to ensure proper adhesion. However, there are peel-and-stick options coming out as well, which can be safer to work with.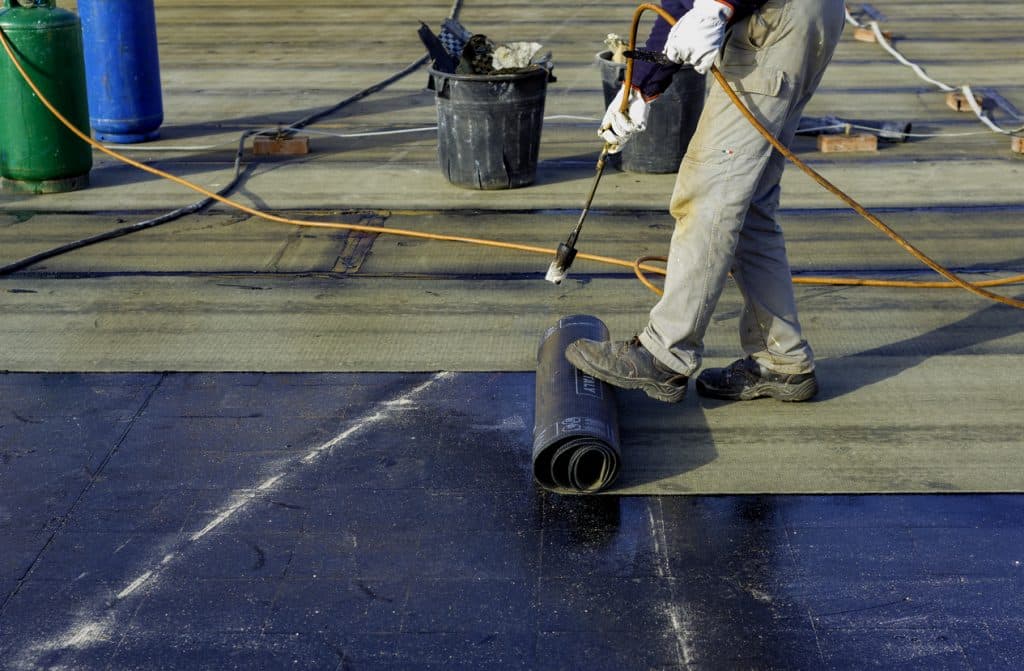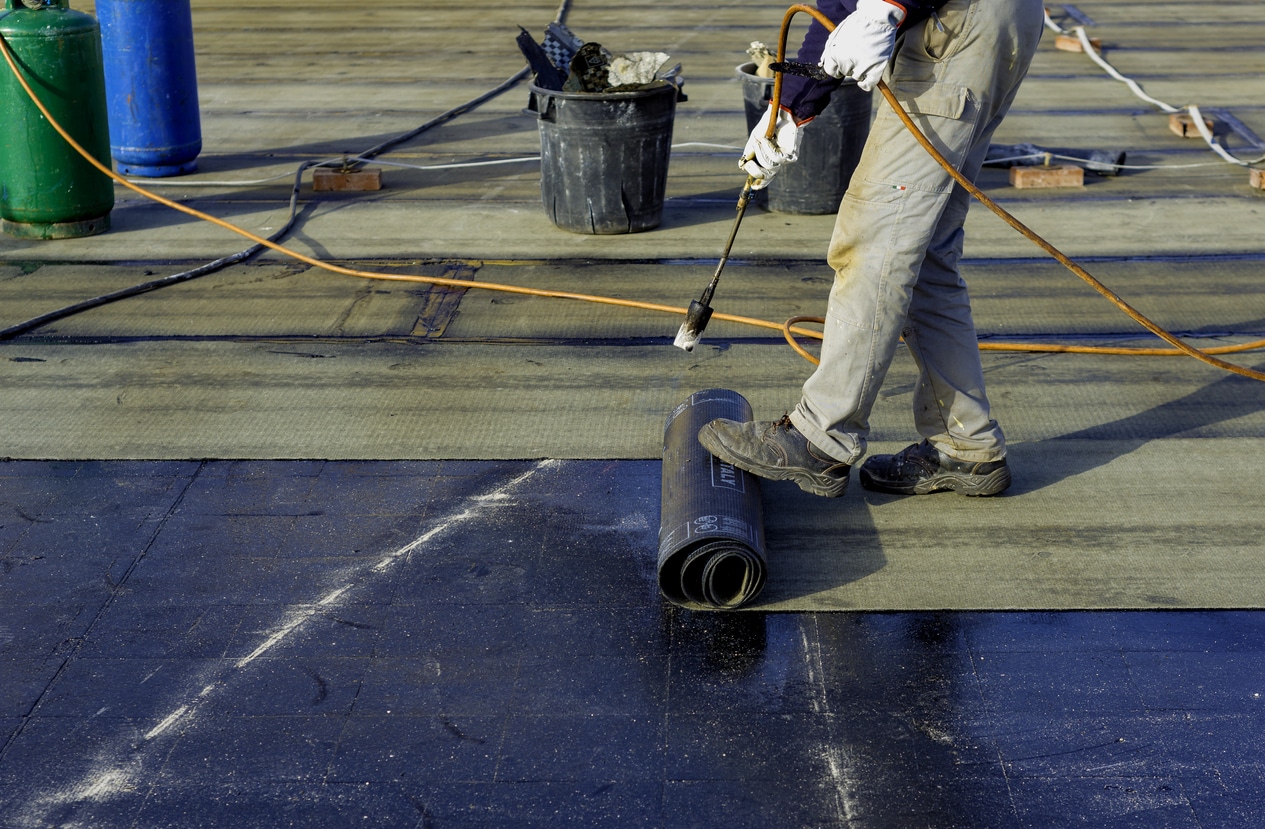 This type of roof is moderately priced, but more expensive than BUR. However, the mineral surface creates a lighter colour, thus reflecting the sun and reducing energy bills. Therefore, you may find yourself making back some of that initial investment through savings.
Rubber Membrane Roof
This is another single-ply material that tends to resemble the feel of an inner tube. Rubber membrane roofing can be anchored with either fasteners, glue, or stone.
This type of roofing is easy enough to install that property owners could do it themselves if they so wished. The material is highly resistant to scuffs and tears, and any leaks that may appear in this roofing are easy to patch.
It is, however, the most expensive option and more susceptible to punctures.
If you're considering flat roofing in Calgary but are unsure of where to start, don't hesitate to reach out to a professional roofing company. With their years of experience, they'll be able to advise you on which flat roof makes the most sense for your property.

At City Roofing and Exteriors, we take pride in our work and by serving Calgarians. We work hard to assist our customers in providing proper roofing systems to meet your budget and needs. We guarantee that you will be satisfied with our work. Give us a call at (403) 608-9933 or email us at [email protected].