Regarding roofing options for flat roofing in Calgary, 2 ply torch-on roofing is reliable and efficient. This roofing system offers several advantages that make it a popular option for both residential and commercial properties. Check out the top five benefits of 2 ply torch-on roofing and why it's an excellent choice for your flat roof.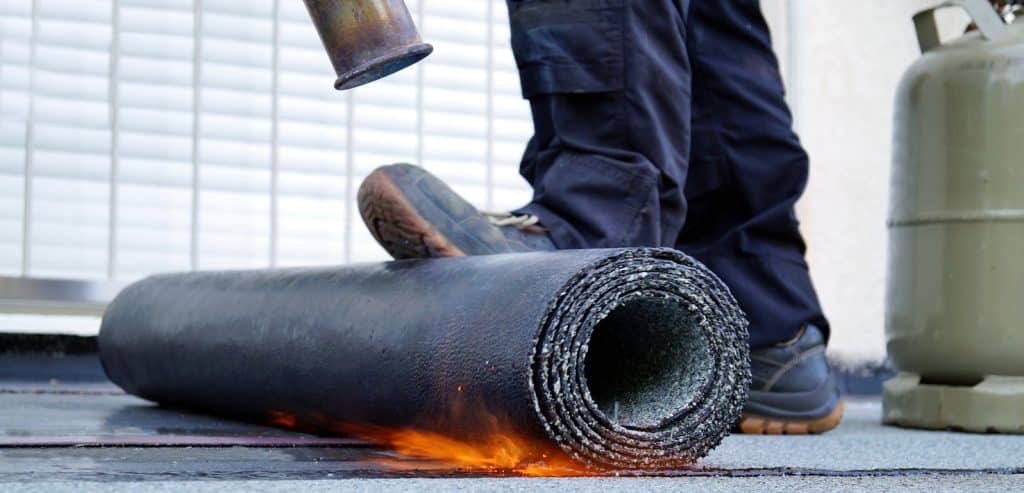 #1: Superior Waterproofing For Flat Roofing in Calgary
One of the primary benefits of 2 ply torch-on roofing is its exceptional waterproofing properties. This roofing system consists of multiple layers of modified bitumen membrane that are heat-applied to create a seamless and watertight barrier. It prevents water from seeping through the roof, making it an ideal choice for flat roofs prone to water accumulation.
#2: Durability & Longevity You Can Trust
2 ply torch-on roofing is known for its durability and long lifespan. The multiple layers of modified bitumen provide added strength and resistance to various weather conditions, including UV exposure and temperature fluctuations. When properly installed and maintained, this roofing system can last for decades, providing excellent value for your investment. Perfect for handling Calgary's turbulent weather patterns that can change at the drop of a hat.
#3: Low Maintenance  
The least amount of maintenance is better for most homeowners with flat roofs. Compared to other roofing materials, 2 ply torch-on roofing requires minimal maintenance. Its robust construction and resistance to wear and tear mean that you won't have to spend a lot of time and money on repairs. Regular inspections and minor maintenance tasks can help extend its lifespan even further.
#4: Great For Energy Efficiency
2 ply torch-on roofing can contribute to energy efficiency in your property. Its reflective surface helps to reduce heat absorption, keeping your building cooler during hot weather. As a result, you can expect it to lower energy costs by reducing the need for excessive air conditioning. If you want to make an environmentally friendly choice by lowering your energy consumption, consider installing a 2 ply torch-on roofing.  
#5: Ease of Installation For Flat Roofing in Calgary
Another advantage of 2 ply torch-on roofing is its relatively straightforward installation process. The torch-on application method ensures that the roofing material adheres securely to the roof's surface. This simplicity in installation can lead to cost savings in labour and materials.
2 Ply Torch-On Roofing For Quality Flat Roofing in Calgary
In summary, 2 ply torch-on roofing offers a range of benefits that make it an attractive option for flat roofs. Its superior waterproofing, durability, low maintenance requirements, energy efficiency, and ease of installation make it a cost-effective and reliable choice. If you have a flat roof that needs replacement or repair, consider the advantages of 2 ply torch-on roofing. It can provide you with long-lasting protection and peace of mind for years.
City Roofing & Exteriors consistently takes pride in serving Calgarians. At City Roofing, we understand the importance of customer satisfaction. We put safety, quality work and on time delivery as our top priority. We work hard to assist our customers in providing proper roofing systems to meet their budget and needs. We offer completed roofing services in Calgary and area on both residential and commercial projects. We guarantee that you will be satisfied with our work and recommend City Roofing as your roofing consultant and contractor. Give us a call at 403-608-9933 or send an email to [email protected].